LAS BAHAMAS EN CRUCERO
Información general sobre el tour
LAS BAHAMAS EN CRUCERO
Duración: 4 Días 3 noches
Visitando: Miami, Perfect Day Coco Cay, Nassau, Miami

| | |
| --- | --- |
| Día 1 | Miami: EMBARK |
| | Sale 4:30 PM |
| Día 2 | PERFECT DAY COCOCAY - BAHAMAS: DOCKED |
| Llega 7:00 AM | Sale 5:00 PM |
| Día 3 | Nassau: DOCKED |
| Llega 8:00 AM | Sale 5:00 PM |
| Día 4 | Miami: DEBARK |
| Llega 6:30 AM | |
TARIFA DESDE 8770MXN*
*Tarifa sujeta a cambios y disponibilidad sin previo aviso.
*Tarifa en cabina interior en garantía
Restaurantes Barco
Ben & Jerry's
Cubierta: 5
Ben & Jerry's.
Cafe Promenade
Cubierta: 5
When it comes to sharing a little leisure time with family and friends, there's no better place than Café Promenade. Simply pick a table with a view, get a cup of coffee, grab a little something to eat, then sit back and relax. Whether you're in search of snacks, pastries or sandwiches throughout the day and into the night— or just looking to quench your thirst with a great selection of beverages— you'll find it at Café Promenade.
Chops Grille
Cubierta: 11
For more than a decade, the chefs of Chops Grille have proudly presented quality, hand cut steaks at this hallmark Royal Caribbean restaurant. Now, they give you a fresh twist on a favorite, with a revamped menu. Most intriguing: our exceptional prime meat. This prime beef is joined by Maine lobster, veal parmesan, grilled branzino and other succulent dishes paired with addictive sides and irresistible desserts.
El Loco Fresh
Cubierta: 11
El Loco Fresh.
Giovanni's Table
Cubierta: 11
Rustic Italian dishes are served with contemporary flair at Giovanni's Table. This casual trattoria serves up a seemingly endless selection of Italian classics, like Gnocchi Al Gorgonzola, Melanzane alla Parmigiana, Risotto, Bolognese and much more. From the mouth-watering fresh pastas to the carefully braised meats and stews, you can tour all of Italy without ever leaving the ship.
Izumi Hibachi & Sushi
Cubierta: 4
Izumi Hibachi & Sushi.
Johnny Rockets
Cubierta: 12
Founded on the belief that "everyone deserves a place where they can escape from today's complicated world and experience the uncomplicated goodness of classic Americana," Johnny Rockets® has been serving up delicious American fare to diners around the world since 1986. Its menu features fresh, never frozen, made-to-order hamburgers, sides, shakes and desserts. So, no matter where you are onboard or in the world, you're always surrounded by good food and simple pleasures at Johnny Rockets.
Main Dining Room
Cubierta: 5, 4, 3
Main Dining Room.
Sorrento's
Cubierta: 5
Looking for an authentic New York pizzeria experience… at sea? Then head to Sorrento's for fully loaded pies right out of the oven. Try a different creation every day— from chorizo to Hawaiian to Pizza Florentine, with classic cheese and pepperoni always on call— or have one custom made with your favorite ingredients. Sorrento's is just one of many casual-service dining options that cater to a wide variety of tastes and preferences, offering something for everyone at no additional cost. And with Sorrento's serving up freshly baked pies, this is already one of our most popular restaurants— because any way you slice it, who doesn't love pizza.
Windjammer Cafe
Cubierta: 11
Windjammer Marketplace, a Royal Caribbean dining mainstay, is a global culinary pavilion that invites you to explore the world, dish by dish. Enticing food islands weave throughout, showcasing international fare while mapping your way between interactive stations. Here, staff prepare signature specialties to your specs— like fresh-pressed panini, juices blended before your eyes, fluffy omelets, pastas, salads, soups, sandwiches and tantalizing desserts— all part of a menu that changes daily.
ENTRETENIMIENTO EN EL BARCO:
Movie Screen
Cubierta: 12
Why watch a movie inside? Lounge on the pool deck with an ocean breeze, the moon, and movie stars as big as all outdoors. The 220 square foot movie screen presents first-run movies, live sporting events and more at the pool area on select ships.
Royal Theatre
Cubierta: 4, 2, 3
Royal Theatre.
Casino Royale
Cubierta: 4
Casino Royale.
Library & Card Room
Cubierta: 5
Library & Card Room.
Meeting Space
Cubierta: 15
Meeting Space.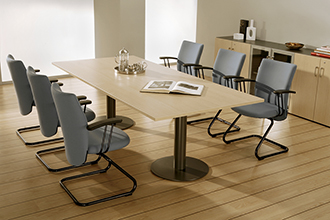 RC TV
Cubierta: 3
RC TV.
Nursery
Cubierta: 12
Nursery.
Main Pool
Cubierta: 11
Main Pool.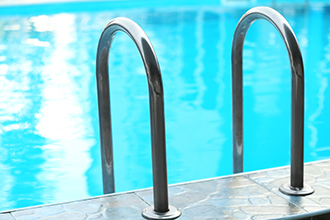 Solarium
Cubierta: 11
Check your watch: It's me time. Discover the Solarium, a relaxing indoor-outdoor retreat just for our adult guests. Perfectly positioned at the front of every Royal Caribbean® ship, the crystal canopy area presents fantastic views and stays warm while you enjoy swimming pools, whirlpools and lounge area, as well as cascading lagoons on select ships.
Sports Pool
Cubierta: 11
Sports Pool.
Whirlpools
Cubierta: 11
Discover a different type of hot spot. Each Royal Caribbean® ship has multiple whirlpools and several are designed with unique cantilevered whirlpools extending 13 feet beyond the side of the ship for a unique at-sea perspective. Find the warm and bubbly whirlpool that's calling your name.
Freedom Dunes
Cubierta: 13
Freedom Dunes.
Flowrider
Cubierta: 13
The surf's always up on the 40-foot-long FlowRider® surf simulator. Grab your board and get ready, 30,000 gallons of rushing awesome are headed your way. Carve like a pro — or just try to stay upright — while friends cheer you on from the stadium seating.
Playmakers Sports Bar & Arcade
Cubierta: 4
Playmakers Sports Bar & Arcade.
Rock Climbing Wall
Cubierta: 13
The view alone is worth every step. Climb forty feet above deck on the signature Rock Climbing Wall, where everyone from beginners to speed climbers can strap in and go vertical.
Splashaway Bay
Cubierta: 11
Splashaway Bay.
Sports Court
Cubierta: 13
We'll bring the balls — you bring your A game. Whether it's a pick-up game or one-or-one, go all in for basketball and volleyball action at sea, but with an awesome energizing ocean view.
The Perfect Storm
Cubierta: 13
The Perfect Storm.
Center Ice Rink
Cubierta: 2
You may not expect to wrap up a sunny day with figure eights on the ice rink. But onboard, excitement like this comes standard— and the ice skating comes. Children and adults, from beginners to masters, are invited to strap on a pair of skates and show off their moves.
Studio B
Cubierta: 3, 2
Studio B.
Retail
Cubierta: 5
Retail.
Loyalty Desk
Cubierta: 6
Loyalty Desk.
Shore Excursions
Cubierta: 5
Shore Excursions.
Next Cruise
Cubierta: 5
Next Cruise.
Promenade Shops
Cubierta: 5
Promenade Shops.
Royal Promenade
Cubierta: 5
Royal Promenade.
Vitality at Sea Fitness Center
Cubierta: 11
Vitality at Sea Fitness Center.
Vitality at Sea Spa
Cubierta: 12
Vitality at Sea Spa.
Concierge Club
Cubierta: 10
Concierge Club.
Art Gallery
Cubierta: 3
Art Gallery.
Photo Studio
Cubierta: 3
Photo Studio.
Adventure Ocean
Cubierta: 12
When the kids are happy, parents are happy. And our award-winning Adventure Ocean® Youth Program is designed with that in mind. Tiny travelers ages 3-5 will have an education blast in the Aquanauts group. The Explorers program keeps 6-8 year olds entertained with activities like themed parties and more. And learning is a thrillfest for 9-11 year olds in the Voyagers group.
Arcade
Cubierta: 12
If you find yourself fleeing a gang of ghosts, saving deep space from invaders, or starting a dance revolution, you might be at the Royal Caribbean Arcade. Your favorite games from the 1980s and 1990s are onboard, as well as Guitar Hero, Fast and Furious Drift, Skee-ball, air hockey and more.
Guest Services
Cubierta: 5
Guest Services.
Skylight Chapel
Cubierta: 15
Skylight Chapel.
Bar
Cubierta: 4
Bar.
Bull and Bear Pub
Cubierta: 5
Bull and Bear Pub.
R Bar
Cubierta: 5
Distinct, sophisticated and retro, R Bar serves up classic cocktails garnished with vintage vibe. Whether your drink of choice is a dry gin martini, an Old Fashioned, or even a specialty drink.
Schooner Bar
Cubierta: 4
Is the pianist playing your song? Join the fun at Schooner Bar, where a nautical theme, warm decor and perfectly mixed cocktails come together. Cozy up in a seat under the mast, by the portholes, or right by the gleaming grand piano. The sing-along's starting soon.
The Lime & Coconut
Cubierta: 12, 11
The Lime & Coconut,
The Plaza Bar
Cubierta: 11
The Plaza Bar
Vintages
Cubierta: 5
This is where wine list and to-do list overlap. Whether it's Burgundy, Merlot, Riesling or Pinot Grigio, you're sure to find your beloved reds or whites at Vintages wine bar. But be bold — try something new and you may return home with a new favorite. From France to California, the wide world of wine is well-represented through extensive partnerships with top winemakers, including some exclusive bottles you won't find anywhere else. And the abundant wine list is perfectly paired with a menu of light bites and sweet delights.
Boleros
Cubierta: 4
Whether it's after dinner or after party, nighttime sizzles at Boleros, a Latin-themed club and hot spot serving Cuban mojitos, Brazilian capirinhas, or your favorite classic cocktails. A live six-piece band and singer belt out the Latin rhythms that get you moving, because it's all about the salsa, cumbia, merengue and samba. So get on the floor and dance.
Diamond Club
Cubierta: 14
Loyalty definitely has its privileges. Royal Caribbean® created the exclusive Diamond Club lounge to thank our valued Diamond, Diamond Plus and Pinnacle Club Crown & Anchor® Society members for their continued loyalty. From concierge access our most loyal guests enjoy special perks in a space reserved just for them.
Outdoor Deck
Cubierta: 5
Outdoor Deck.
Star Lounge
Cubierta: 5
Star Lounge.
Suite Lounge
Cubierta: 14
Suite Lounge.
Viking Crown Lounge
Cubierta: 14
Viking Crown Lounge.
Running Track
Cubierta: 12
Running Track.
Centrum
Cubierta: 4
Centrum.
Destinos similares
EXPERIMENTA LA GRANDEZA DEL FÚTBOL AMERICANO CON LA MEJOR GARANTIA DE TARIFA Y DISPONIBILIDAD
¡VIVE LA EXPERIENCIA DE COMPRAR EN LAS MEJORES OUTLETS DE LAS VEGAS!